Aging and Senior Care Resources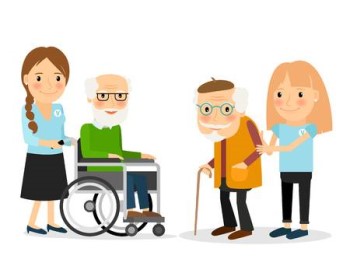 Caring.com is a leading senior care resource for family caregivers seeking information and support as they care for ageing parents, spouses and other loved ones. They have been featured by AARP, The Administration for Community Living, The National Legal Resource Center, and Forbes, as well as referenced by many governmental agencies and organizations across the Internet.
This is not an endorsement of Caring.com or Purple.com but merely providing informational resources for senior living and senior care.
A Guide for Seniors and Retirees
In Home Care
Nursing Homes
Independented Living
Assisted Living
Memory Care Facilities
Long Term Care and Resources
Below is a guide covering tips and tricks to a good night's sleep for caregivers of seniors and people with disabilities.
The guide covers:
Common sleep problems associated with caregiving and how to combat them
How caregiving for seniors and people with disabilities differ
Tips on self-care for the caregiver and preventing caregiver burnout
The benefits of a good night's sleep on caregiving and life in general
Following is a link to this guide: https://purple.com/blog/caregivers-guide-to-sleep
Seniors Guide to Medication Management: https://www.singlecare.com/blog/medication-management-for-seniors/