The Fourth Sunday after Pentecost - June 25, 2023 - Holy Eucharist: Rite II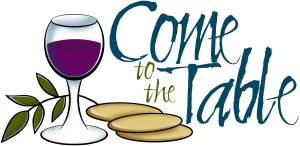 Each Sunday at 8:00 and 10:30 AM Christ Church Parish will have in-person worship service inside the church sanctuary. The 10:30 service will be streamed live and recorded on the Christ Church Parish Facebook page. Recording of this service will also available on the Christ Church Parish YouTube Channel this afternoon.
This Sunday the Children from our free Fine Arts Camp attended and took part in the service. Also present were many of there parents and grand parents. Having everyone there was a real treat as was the picnic that followed with great food and all the watermelon you could eat.
Click here to download the Bulletin for this Sunday: The_Fourth_Sunday_after_Pentecost_-_June_25_2023.pdf


Link to the Christ Church Parish Facebook page: Video of the service for the Fourth Sunday after Pentecost - June 25, 2023

Link to Christ Church Parish YouTube Channel: YouTube video of the Fourth Sunday after Pentecost - June 25, 2023
---