Christ Church Parish (Episcopal) Homepage
Christ Church Parish (Episcopal), Middlesex County, Saluda, VA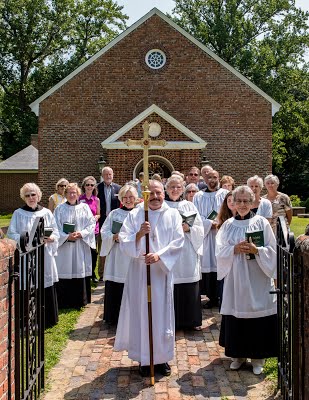 A Warm Welcome from our Church family to yours.
As the Coronavirus spreads, we are called as people of faith to protect one another, particularly the most vulnerable among us. Due to the potential risk from the Coronavirus, ALL church Services and classes will be cancelled for at least until further notice.
We will maintain normal office Hours where we will be available by telephone or email.
An Episcopal Church with a proud past, a joy-filled present, and an exciting future!
Our faith is rooted in:
+ the "Good News of Jesus Christ" and the Holy Bible,
+ the historic witness of the Church through the ages,
+ and the inspiration of the Holy Spirit.
Christ Church Parish - Mission Statement
We are a family of faith, growing in Christ through worship, learning and service, who strive to love God and to love our neighbors as ourselves.
Like us on Facebook